When it comes to learning any new thing, then people firstly explore YouTube to get good tutorials. There are plenty of YouTube channels that one can access on this platform. But the biggest thing is to find the best channel, which gives quality content and you can easily understand what you are watching.
Similarly, if you want to learn Ubuntu (Linux), then you can get valuable tutorials from YouTube. Famousfollower.com helps many YouTube channels to get more organic views by attracting people. But there are fewer possibilities of having good content on every video.
Therefore, you must know the best YouTube channels for learning Ubuntu. There is no need to visit any institute to learn about this operating system. Check out all the videos in the following channels and learn various things about them.
1. Essayboard Series of Linux Tutorials
As a beginner, you need to start with the basic concepts, and it is better to check out this channel. The tutorials are quite simple to understand because you can learn the basics in detail. There are plenty of videos to gain enough knowledge about this subject.
You can learn the installation process in the first nine videos, including the upgradation to the new Linux version. One can understand the software management, different directories, networks, permissions, and other basic topics. You can get everything that a beginner needs to know.
2. Eli, The Computer Guy Linux Tutorials
This guy is known for his perfect videos. It can be tutorials and other common topics. You can find those videos quite interesting. You must play Linux contents on this channel. Beginners can find different useful things here.
If you are initiating learning basics about this operating system, you can know enough about it from these videos. The playlist is quite impressive, and you can switch to advance concepts once you go through those tutorials.
3. Danscourses Linux Fundamentals
If you need to watch quality and educational videos and clear all the doubts regarding the fundamentals of Ubuntu, then it is better to visit this channel. There are plenty of videos for both beginners, as well as intermediates to learn everything in detail. You will get clear titles along with descriptions that will help a user to understand the type of content.
You can easily click on any link that you think you need to watch. If possible, you can watch videos for at least 20 minutes to decide whether it is worth watching or not. If the topic seems quite interesting, then you can continue watching other videos.
4. Nixie Pixel Linux Tutorial Videos
If you are a casual YouTube explorer, then you must watch videos of this channel. Many people follow this video maker because it contains lots of exciting content. You can add some interesting content to your playlist.
You have to explore different videos and check what content you like to watch. This channel is similar to Eli, the Computer Guy, because many people love watching its content with fun and interest. It is perfect for beginners and intermediates.
5. The Linux Foundation Training Videos
If you need to train Ubuntu, you can watch 14 videos that are quite popular. Many topics are covered in this channel, which consists of Linux virtualization, Git, VIM text editor, kernel debugging, etc.
You can acquire all the information regarding the basic concepts. No matter if you are a beginner or an intermediate, you can easily learn all the topics.
6. Jupiter Broadcasting
It is a perfect channel for both beginners, as well as intermediates. There are two categories based on Linux, which are quite informative and exciting for the audience. You can add those videos to your playlist to get all the information. There is an Arch challenge, which is perfect for Arch users.
It is possible to get content on distribution. You can access various opportunities to learn different things. You must know how to install and operate it. If we talk about Ubuntu, then also, you will get a lot of stuff to explore.
7. Babarehner for Ubuntu and VirtualBox
Mike Rehner is another successful video maker who makes all types of informative and educational tutorials on different topics. You can understand more about the desktop, servers, VirtualBox, and other essential concepts. You can easily find out any topic that you need to watch on this channel.
If you need to explore VirtualBox, then there are plenty of videos on it. After watching all the stuff, you can easily test any operating system and other tools. It will be possible for you to install the OS and do other settings as well. It is perfect for both beginners, as well as intermediates.
8. Gotbletu
It is another popular channel for both beginners, as well as intermediate audience. You can explore the library of amazing tutorials on the Ubuntu operating system. It is possible to learn every concept thoroughly. You can explore from command line interface, data packets, and terminal games.
You can also go through various tools, as well as distributions to know about this OS in a better way. There are other versions to explore, and you can check those contents. These videos are full of educational data that one must check. As a casual internet surfer or browser, you can learn new things about various technologies like Ubuntu.
The Bottom Line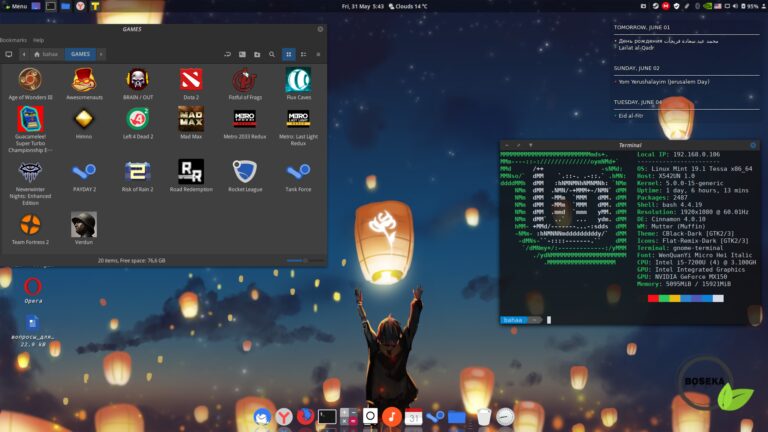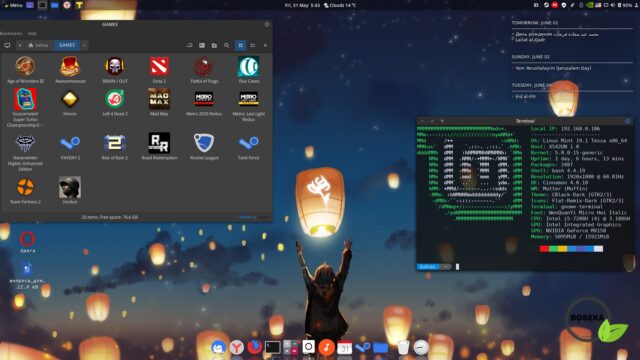 If you want to learn anything, then YouTube is the best platform to explore every information about all the concepts of any technology. Similarly, if you want to learn various Ubuntu concepts and tools, you can prefer this platform. But when you need to choose the right channel, many people make mistakes.
But you can avoid such a mistake by watching videos of any of the mentioned channels. Go through all the contents and choose what is right for you. It may take a lot of time to explore anything, but it is fine if you search for any valuable thing. You can gain knowledge when you watch good educational content.