If you're thinking about spending a vacation on the beautiful Nusa Penida Island, there are a few things that you need to know first. In this article, we'll outline the essentials of this stunning destination and help you make the most of your visit!
History of Nusa Penida
Nusa Penida is one of the Lesser Sunda Islands and lies in the eastern Indian Ocean. The island was first discovered by the Portuguese in 1512, but it was not until 1769 that the Dutch reached the island. In 1819, Nusa Penida became a British dependency. Although it has been administered as part of Indonesia since 1963, Nusa Penida remains culturally and linguistically very different from Indonesia.
Today, Nusa Penida's economy is based largely on tourism. There are a number of resorts on the island, as well as a few small villages where villagers still live traditional lives. The highlight of any visit to Nusa Penida is its stunning natural beauty. The island is home to several active volcanoes and is covered in rainforest, coral reefs, and stunning white-sand beaches.
If you are considering a visit to Nusa Penida, be sure to hire a Nusa Penida travel guide for more information about what to expect on your trip and what to do if you get lost!
What to Expect on the Island?
Nusa Penida is a beautiful island with rich culture and history. Here are some of the things you can expect while on the island: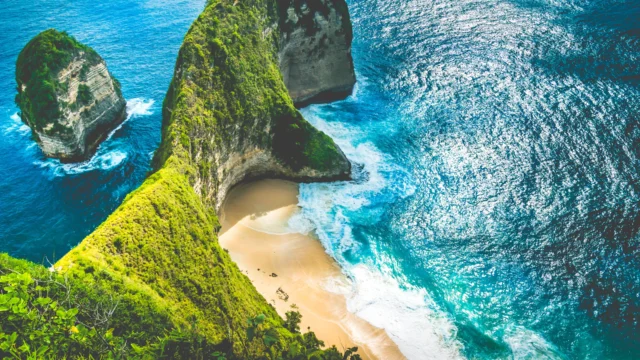 – A relaxed and idyllic atmosphere.
– Stunningly clear waters and stunning coral reefs.
– Extremely friendly locals and welcoming tourists.
– Incredibly diverse landscape, from lush rainforest to rugged peaks.
How to Get There?
To get to Nusa Penida Island, you will need to fly to Bali or Lombok. Once on the island, there are a few ways to get around. The most popular option is hiring a motorbike or scooter to explore the island. There are also taxis and buses that can be used to get around. To minimize your environmental impact, try renting a bike or scooter that runs on either gasoline or electric power.
Essentials for Traveling to Nusa Penida
Nusa Penida Island is a beautiful place that is well worth a visit. Here are some essentials you should know before you go:
The island is part of the Riau Islands Province in Indonesia.
The official name of the island is Nusa Penida, but it is commonly known as Bali Island.
The population of Nusa Penida Island is just over 100,000 people, but it can get very crowded during peak season. The airport on the island is small and can be quite congested, so if you plan on flying into the island, be prepared for long wait times and packed terminals.
There are several ways to get to Nusa Penida Island from Indonesia: You can fly into Bengkulu or Padang; take a ferry from Bali or Lombok; or drive there using the toll road from Jakarta or Bandung.
One of the best things about visiting Nusa Penida Island is that there are plenty of activities available for visitors to enjoy. You can explore stunningly beautiful beaches, swim in crystal-clear waters, hike through lush jungle, visit ancient temples, and much more.
When to Return from Nusa Penida?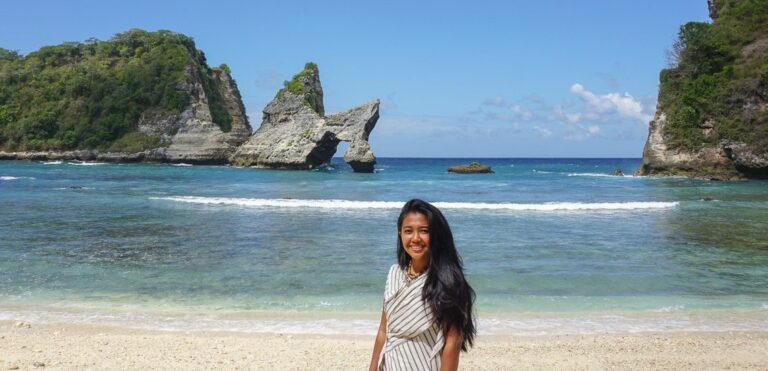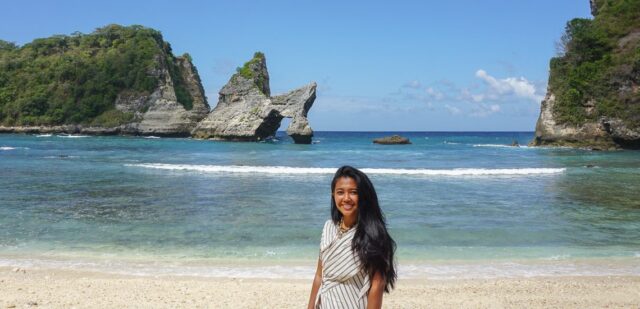 Nusa Penida is an incredible destination with a lot to offer visitors, but it's important to remember that there is a time limit on how long you can stay on the island. Here are some key things to keep in mind when planning your trip:
– The maximum stay is 90 days for tourists and 30 days for residents.
– Check the local tourism office for the most up-to-date information on when the latest extension is available.
– You must leave by 31 December each year.
– There is no water on Nusa Penida, so be sure to pack plenty of drinking water and snacks.
– If you're hiking or biking, be sure to bring appropriate clothing and gear, as conditions can change quickly on the island.
Above all, enjoy your time in paradise and make sure to return before the clock runs out!