We all live in a technologically-driven era, which is one of the reasons why you can see screens everywhere. From the PC you use in your office to the smartphone you hold in your hand, people are in love with all things digital. And, if you are a business owner, you should be too.
Digital signage doesn't only benefit some of the largest retail stores, instead, it can provide all industries an affordable and sustainable option for advertising their services and/or products. However, if you don't understand the concept behind digital signage, you might be wondering – what is it and how can my business benefit from it? Luckily, this article can help. Let's take a look:
Digital Signage: Explained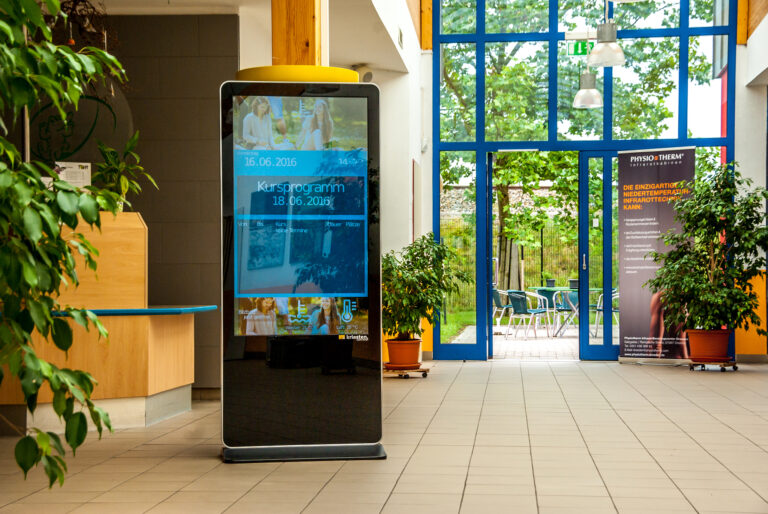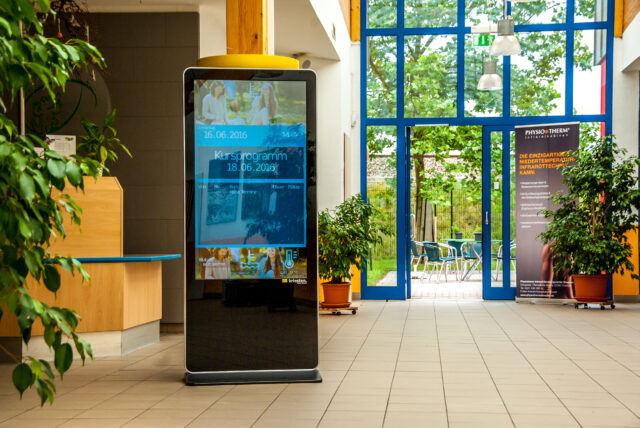 Digital or as it is also commonly referred to as electronic signage is a display technology such as LCD screens or LED walls used for displaying various content including websites, how-to guides, menus, advertising promotions & messages, as well as digital content like videos or photographs.
Now, this particular tech can be used in a wide range of settings including museums, galleries, sports arenas, universities, schools, retail shops, corporate spaces, as well as restaurants. The entire point of these screens? Well, they can offer guidelines for individuals and for corporations, it offers an easy way to advertise their services/products.
Generally, the entire concept behind these screens is that they can be utilized for displaying public information, conveying a particular internal communication, or sharing information about products, promotions, and services. It is one of the simplest, yet most powerful methods for influencing customer decision making, while improving customer experience through these interactive devices.
So, Why is it Important For My Business?
By now, you know that such technology can be used in various businesses, however, it almost always brings the same benefits. Some of the benefits you can gain from implementing such a system in your company include:
1. You'll Improve The Visibility of Your Company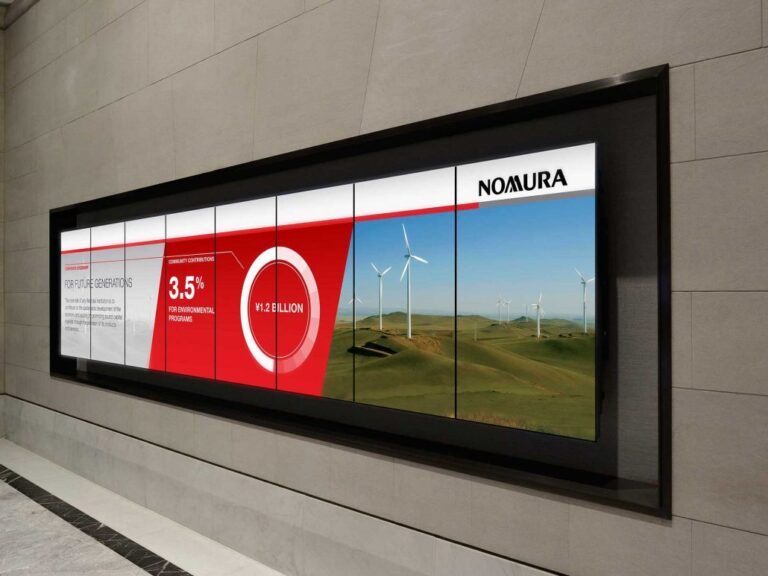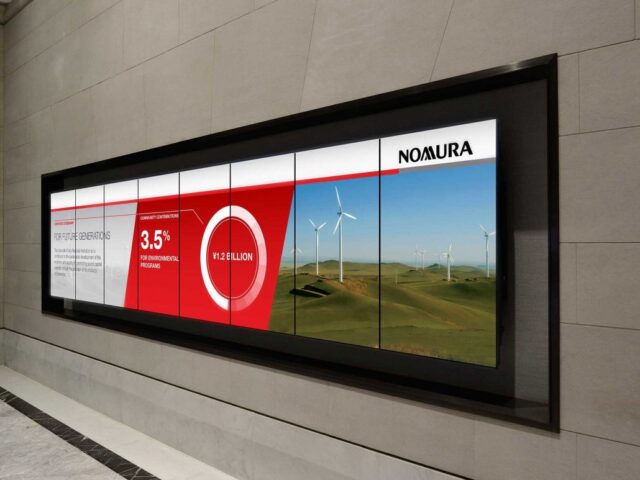 Do you know what the biggest problem most companies face these days? If the answer to this question is 'no', you should know that the most common problems all organizations face are exceeding their competition with different promotions. However, utilizing digital screens could easily assist you with attracting and retaining your clients' attention.
2. It Will Help With Communication
If there is an emergency situation, having these signs could also be beneficial since it is able to pass on important notification and alarms to your clients, staff, and any other individual that might be in your office, meaning that they'll learn about the emergency sooner, hence, they'll be able to exit the location and find a safe place.
You might be considering implementing it, always opt for a system such as the one featured on indigoworkplace.com that comes with the ability to display emergency, local alarms quickly. By doing so, you'll be able to make your entire workplace safer by providing instant text messages.
3. It Will Save You a Lot of Time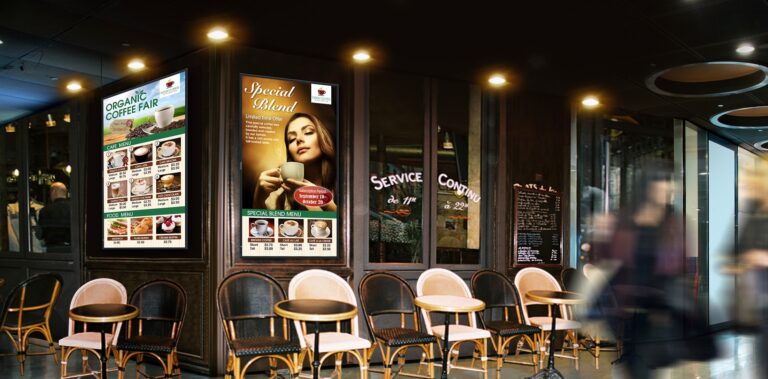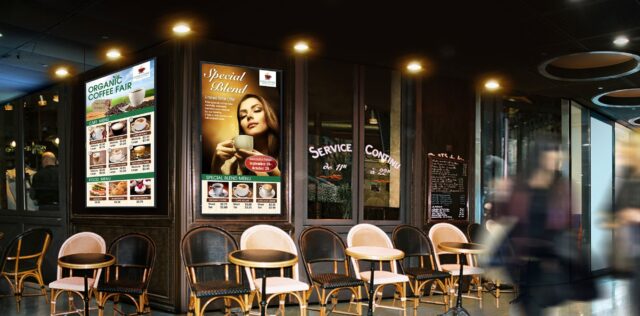 As you already know, creating printed signs and advertising material will take a lot of time, it will require a lot of employees, and it is most commonly quite expensive. However, by investing in digital signage, you'll be able to instantly display any messages that you want and even more.
Also, you won't need to print new signs every time you want to change it, instead, with a few clicks on your button and keyboard, you'll be able to upgrade your sign. This does not only make the entire system budget-friendly and efficient, but it will allow you to keep up with modern time – which is one of the most important things you could do.
4. Your Customers Will Interact With it
People are always happy to use new and innovative tech, which is why you could increase the interactivity level by using digital screens for your marketing strategies. Additionally, since you could minimize the waiting time by redirecting your consumers directly to your brand's news, which is something that you cannot do with conventional ads.
5. The Information Will Always Be Updated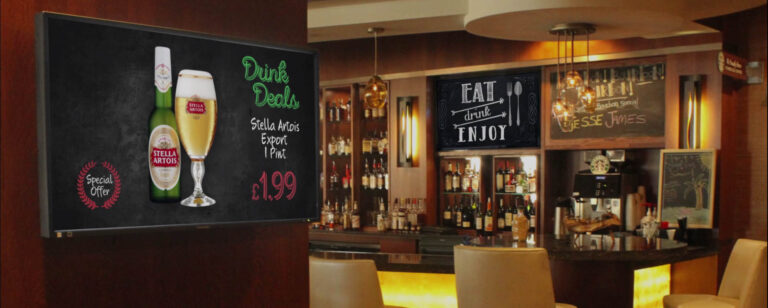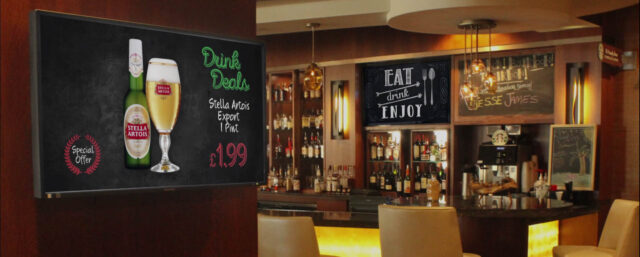 Having several digital signs in your office will always display precise, updated, and the best information, meaning that your clients will always know what they need to about your company. For instance, if you decide to open a restaurant that serves different food every day, you could utilize digital signs for displaying the menus every day.
Besides allowing your clients to know what they can order, it will get rid of all the uncertainty and guesswork, which will in return, make your entire business more efficient. Keep in mind, the screens need to be well-programmed in order to provide the right information.
6. It Can Educate And Train
Besides all the aforementioned wonderful benefits, these wonderful, interactive screens can also help you with training and educating both your staff and clients. How? Well, for instance, if there is a new program that your employees need to utilize, you could choose to display a how-to guide on the screens.
On the other hand, you can also use it for demonstrating all the important ads and info to your clients. This won't only assist you with creating a long-lasting relationship with your clients, but, it'll also allow them to have a lot of fun while they are learning more about your brand.
7. It's an Eco-Friendly Option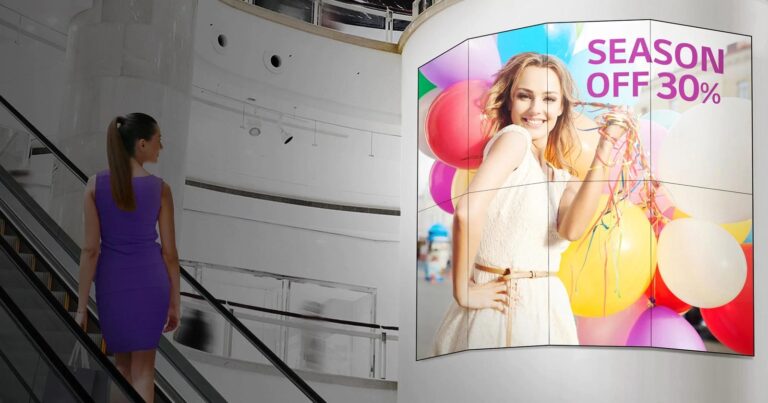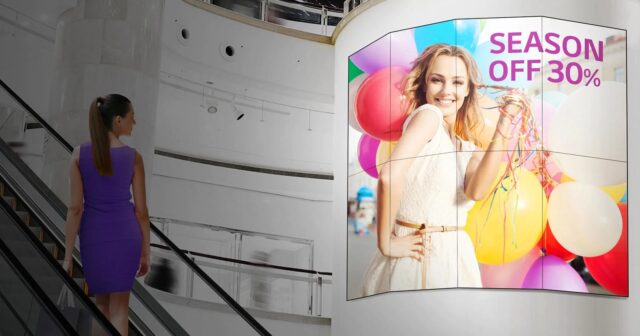 Printing ads in newspapers or manufacturing promo material from plastics can have a lot of impacts on our environment. However, digital screens will allow your company to go green. Since there is no need to use plastics or paper, you'll be able to decrease deforestation and pollution.
Conclusion
Implementing digital signage in your workplace is something that can completely improve the efficiency of your company. Not only is it time-efficient and budget-friendly, but with it, you'll be able to improve your customer satisfaction level, as well as improve your brand recognition.
So, now that you know all the wonderful things these digital and innovative screens can provide you with, you should not lose any more time. Instead, open up your browser and start searching for a manufacturing company that will suit all of your requirements and needs.You can find multiple digital signage options for your business in websites like https://www.mandoemedia.com .