As a business owner with a lean budget, you can still launch an impressive video marketing content plan without burning a lot of money. Many online editing software actually allows free basic access. If you want to enjoy more features, you can try the pro or premium level. Fortunately, prices in these tiers also don't break the bank.
Since everyone in today's digital world prefers consuming video content, creating stunning audio-visual presentations remains a priority. Thus, producing stellar video content is vital in impressing your target audience. Even if you have minimal funds, you can still produce stunning videos that show you are an amazing video creator. Let's get started on learning some amazing video recording tips that are fit for a lean budget.
Save Money and Don't Buy a Fancy Camera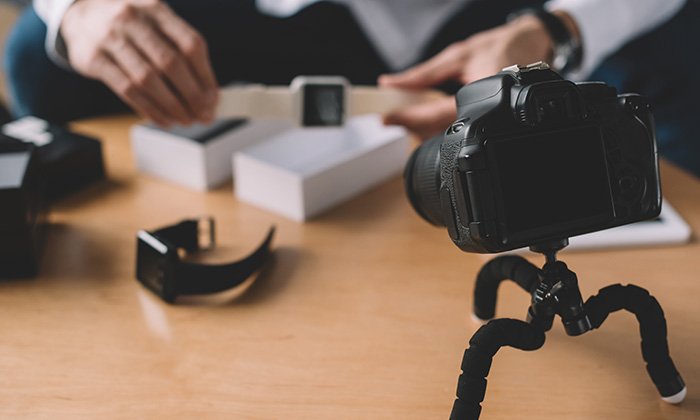 Save your wallet, and don't splurge on a fancy camera. You can actually create high-quality videos using your smartphone. Most video content creators actually rely on their mobile phones as these are equipped with fancy cameras. There are more and more very affordable smartphones that have fantastic cameras.
And if you invest about a thousand dollars in flagship models manufactured by Samsung, Apple and Huawei, you will get an almost professional shot. The iPhone is known for making the best slow-motion videos, while Samsung and Huawei models performed even better during night shooting and when zoom is needed. If this seems expensive to you, remember that your smartphone will be used for a wide range of things, while a professional camera will stand on your shelf once you finish shooting.
Just watch several video creator tutorials online to see how you can shoot effectively with your phone camera. Moreover, if you really want to try fancy equipment, you can borrow from your network or rent. This way, you can get a feel of the device before shelling out money.
Use an Amazing Online Editor to Tweak Work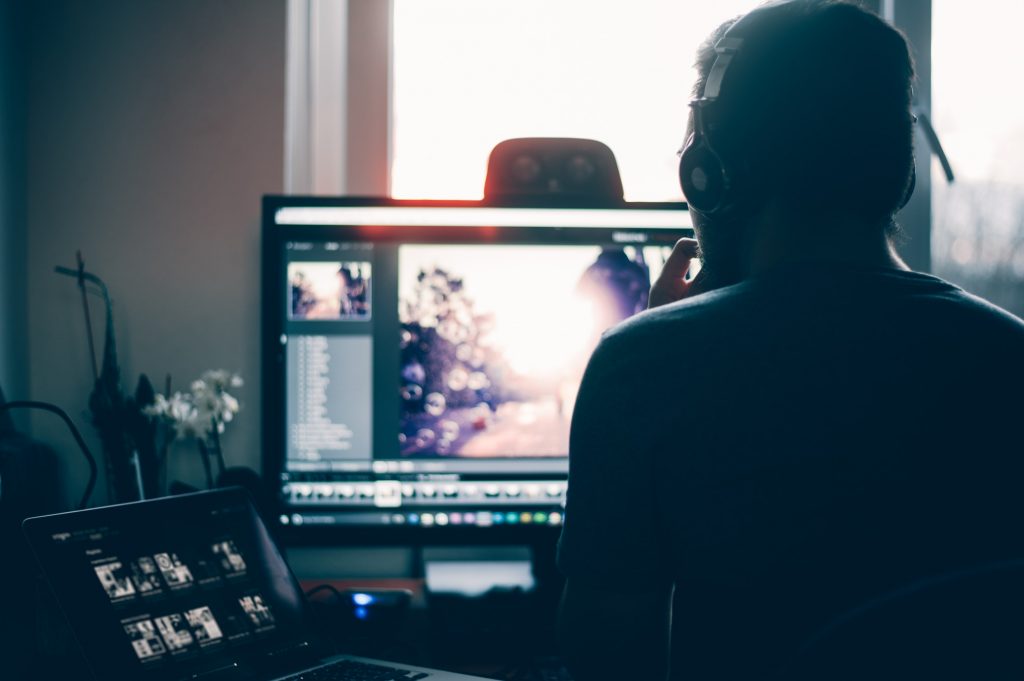 Don't forget to spruce up your video by using a free video maker online. As a modern video creator, you are actually spoiled for choice. Firstly, you can use a cloud-based video editing tool from any device. Secondly, you can download free editing software to tweak your footage on your PC.
inally, you can also download an app into your phone or tablet for on-the-go editing. With this free tool, you can spruce up your content with the following features: Pre-designed templates, video clips, photos, music, sound effects, narration, typography, aransitions, animations
You can check this video creator app online that offers free use
Utilize a Cheap Tripod for Stability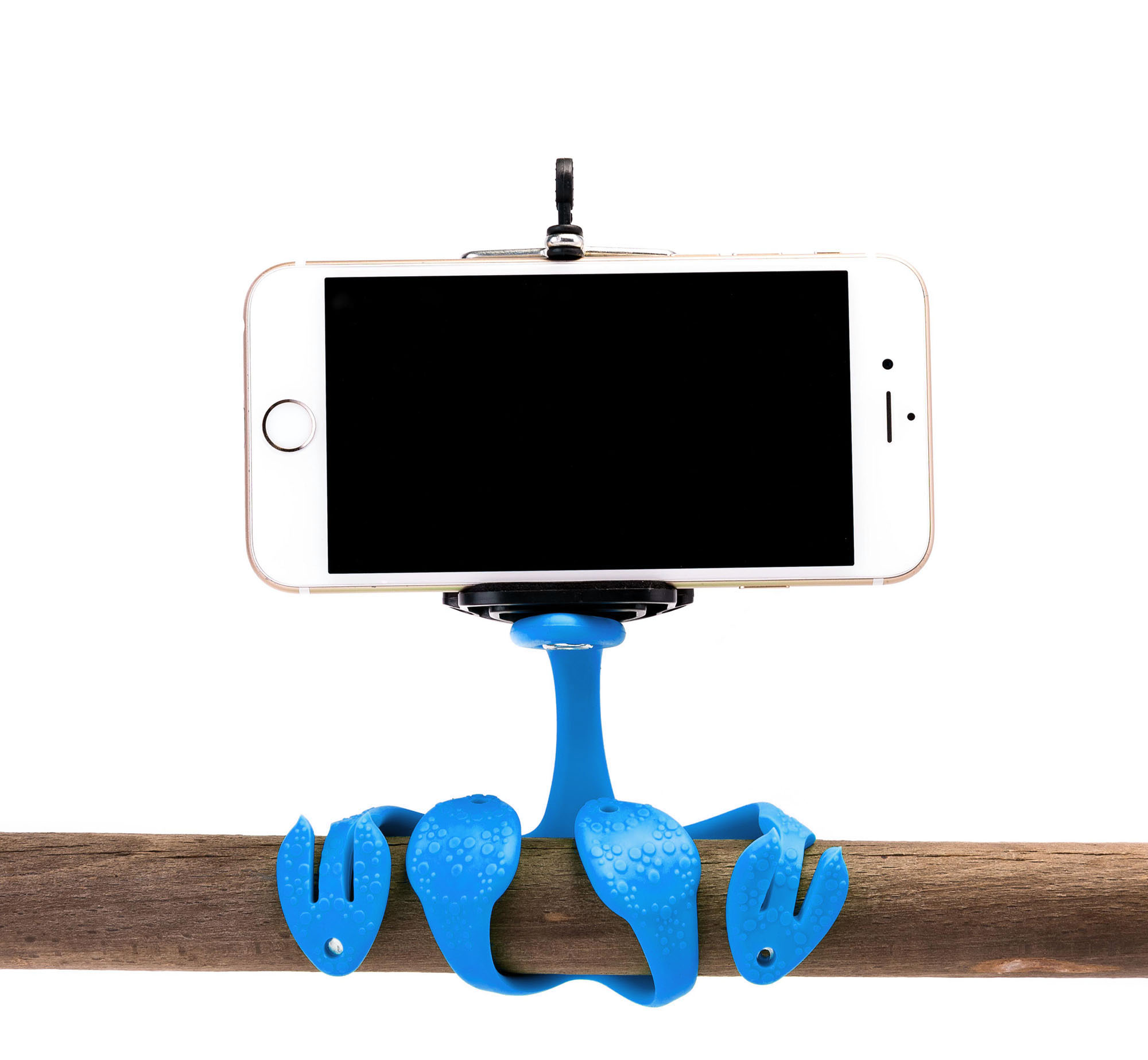 No one likes a shaky camera! If you truly want to make stunning content, you have to start by shooting excellent footage. Since your arm can get tired from holding that camera, it is impossible to keep it stable for long. You can find an affordable tripod online that doesn't break the bank. Notably, this is a very cheap investment that will go a long way.
Prioritize the Lighting Component of Videos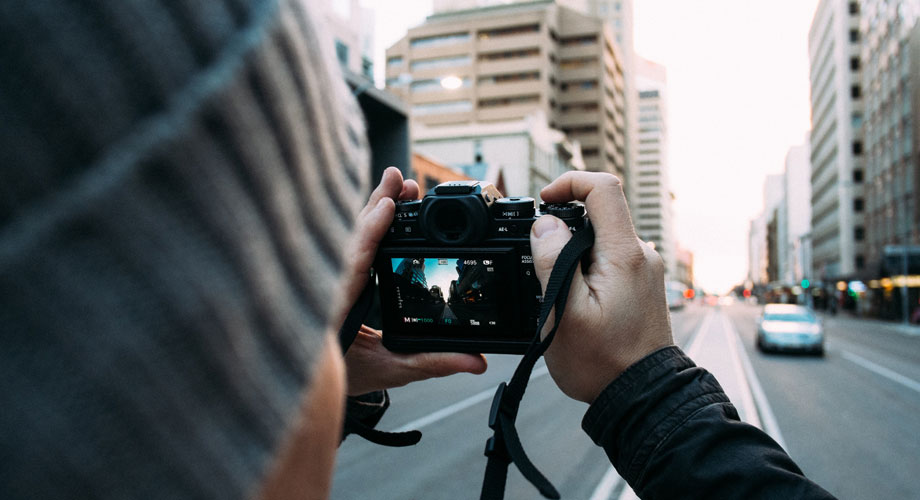 Lighting can definitely impact your video. If you don't have fancy equipment like a professional video creator or production house, this can make you feel nervous. Luckily, you don't have to worry because there are many options for you. Check out these cheap methods to get the best light and create minimal shadows in your work:
Rely on the power of the sun.
Shoot near a window if you're inside.
Utilize a ring light for extra vibrancy.
Use your video maker to tweak the brightness.
Capture Clear and Crisp Sound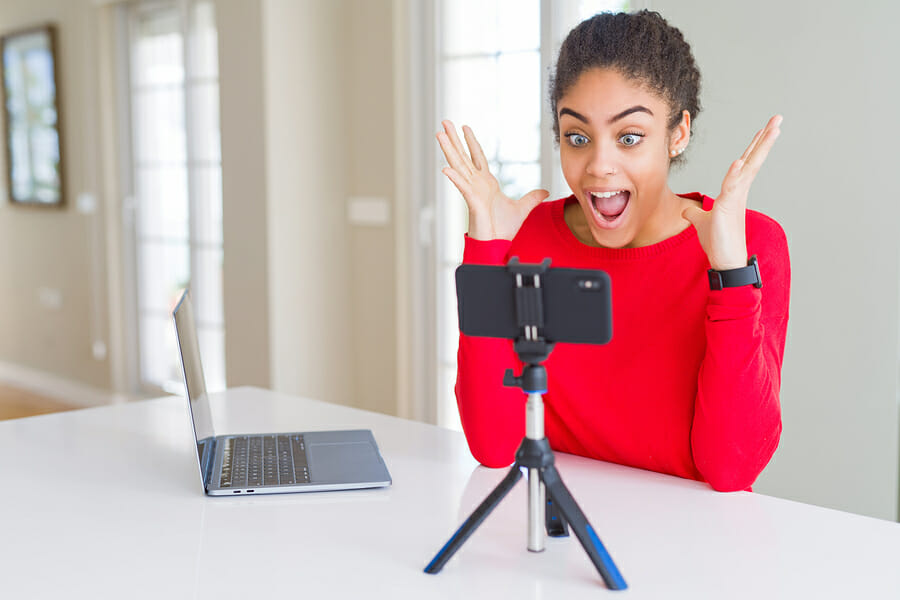 Another important component you must remember as a video creator is audio. Videos need moving images and sound to make them effective. Firstly, investing in a noise-canceling microphone can help you achieve clear audio. It doesn't have to be expensive at all. Secondly, when shooting, find a quiet space to eliminate external background noise. Finally, consider using your video editor's audio features. It allows you to do the following:
Add musical scoring from an extensive copyright-free library.
Include voice-over narration when needed.
Incorporate sound effects to make your clips vibrant.
Tweak the background noise by making this clearer.
Pay Attention to the Background and Set Design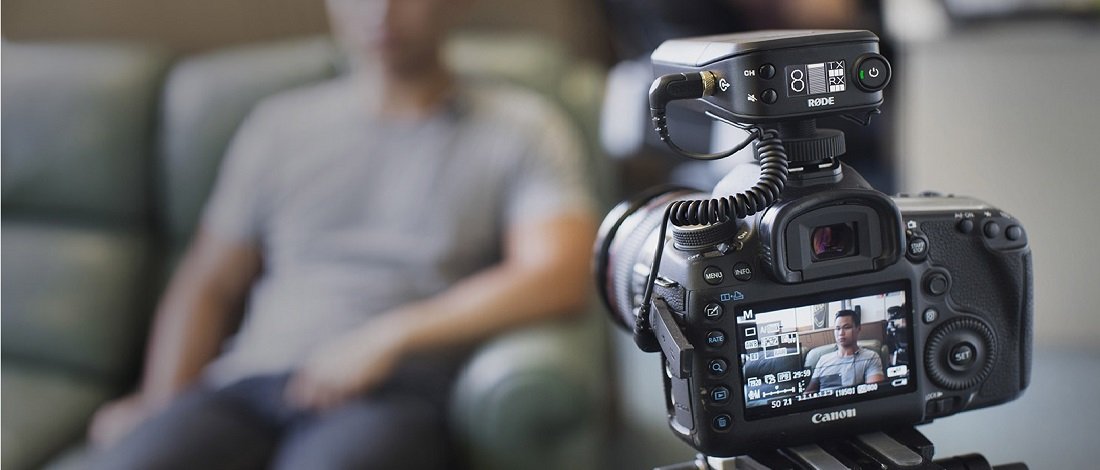 Sharpening your shoestring budget video creation skills means you also need to pay attention to your setting. Depending on your brand's vibe, you can easily shoot videos in your home, office, or any other location. The key is to pay attention to the background so you can save your time cropping out unsightly elements. Furthermore, don't forget your brand's element into your backdrop, too. Try the following:
Using signature brand colors.
Adding branded props in the background.
Wearing a company logo shirt.
Make it short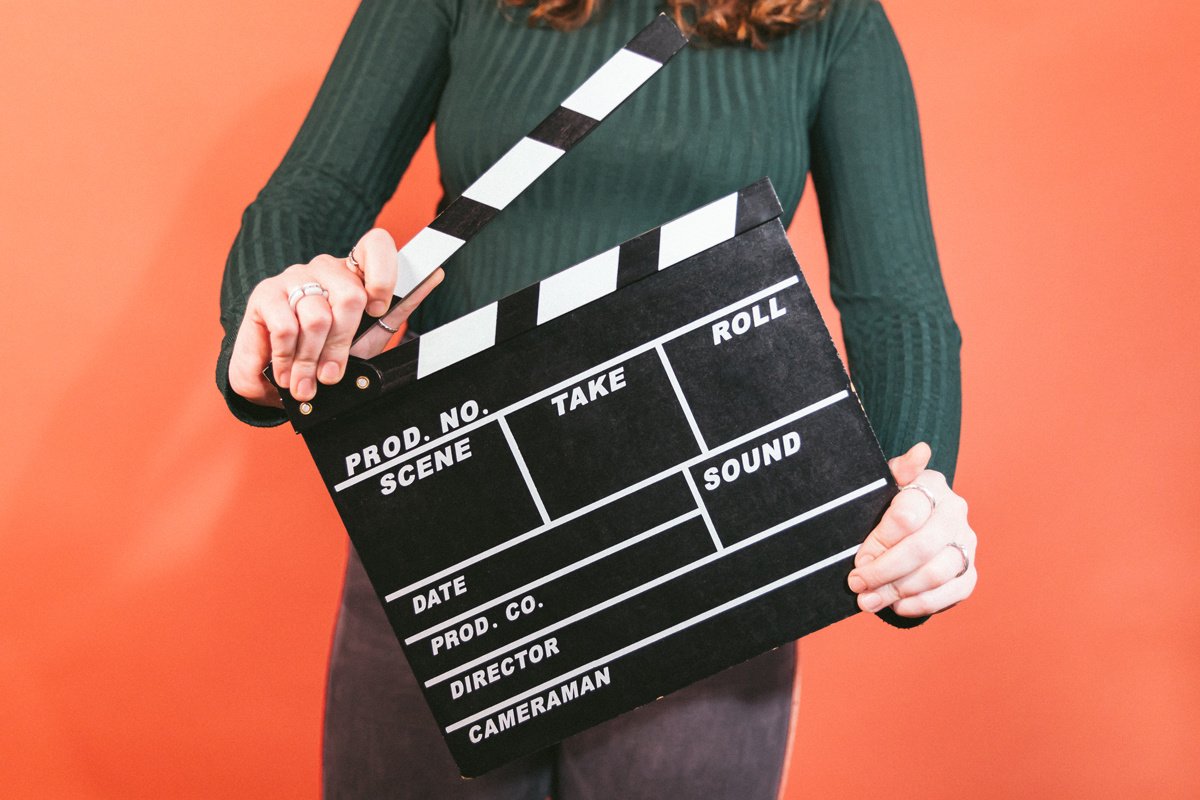 Our advice is to keep the video short. Of course, it is very important to be effective, but you also should try to keep it as short as possible for several reasons. First of all, because today's generations of young people are very impatient and rarely watch videos longer than one minute. That is why the most popular social networks are Instagram and TikTok. So you have to make very attractive and catch their attention in the first 10 seconds.
And since you are working on a shoestring budget, this will also be great for saving you money. The shorter the video, the cheaper it is. That is exactly what you want to achieve. If it lasts a few minutes, it is almost certain that your project will not be successful and that you will spend more than you originally planned.
As a Video Creator, Always Work With a Plan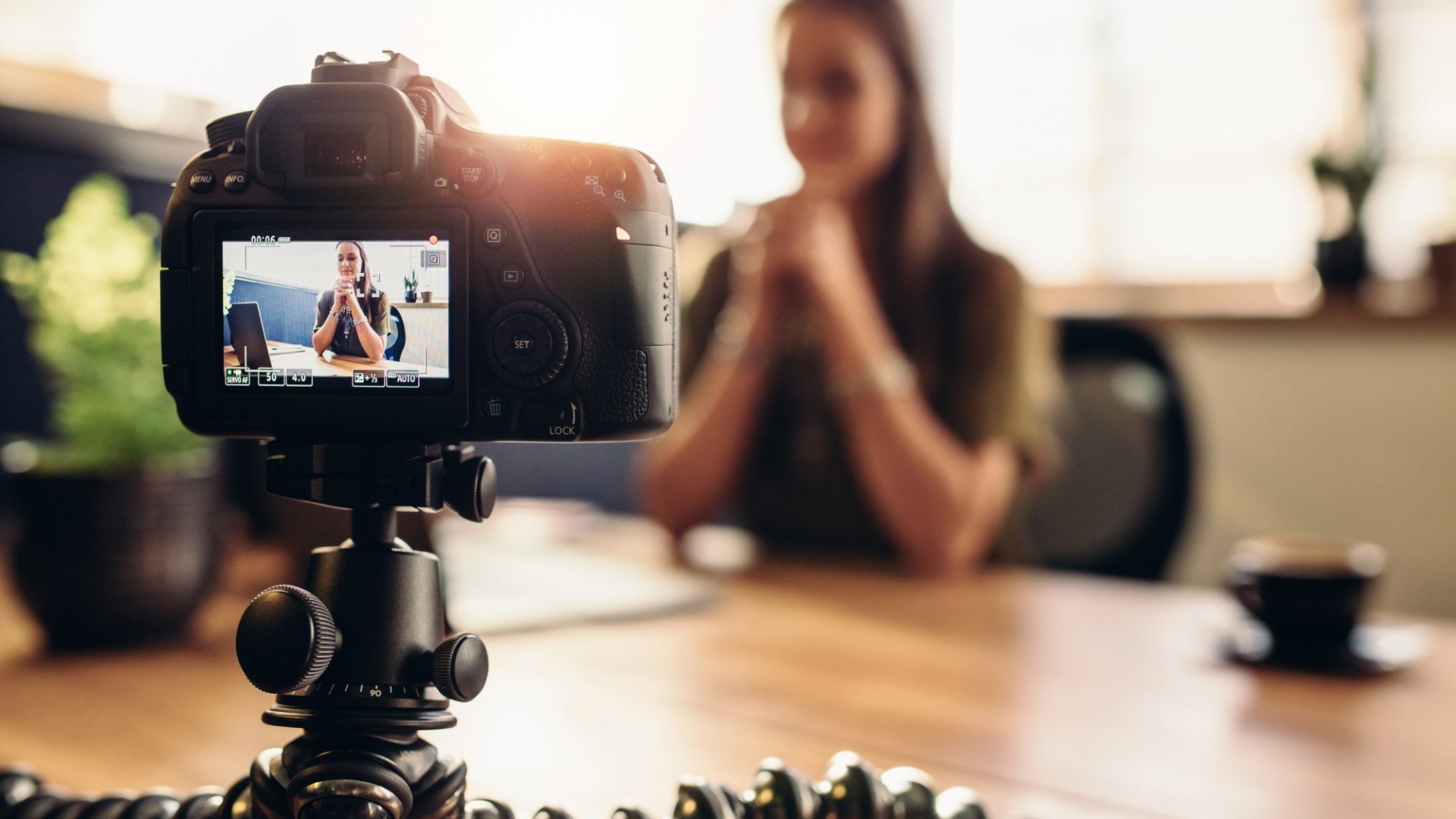 Finally, as a video creator with a minimal budget, you must always start with a rock-solid plan. Think about your video's purpose and what you intend to achieve. Always begin a project with your goals and target audience in mind. Consequently, this allows you to communicate an effective message. Planning ahead will also save you money and time, preventing mistakes. With the right plan in place, you can make your work stand out even with a limited budget.