No doubt, Linux distributions are the supreme rulers of the world of server operating systems. We can add that Microsoft Server also plays a significant role, but in any case, lower if compared to Linux distributions in this field. Simply, Linux has a significantly greater role and trust with end-users.
The reason for the increased use of Linux distros in this area may be explained by the fact that these are free and open-source. Therefore, these OSes bring a lot of benefits in terms of web server environment. However, skeptics will say that "free" and "safe" cannot stand together in the same sentence. We will deny this by the fact we mentioned at the beginning, which is that a huge number of active servers use one of the Linux distros as the main server OS. So, everything is completely safe, stable, reliable, etc.
A better solution is to consider all the facts and details and then make the final decision about the Linux server OSes. As is well known, this operating system is available through its distributions. When it comes to the realm of servers, Ubuntu and CentOS are certainly among the most common. In addition, Ubuntu is also among the best for computers, so that speaks volumes about reliability.
Today, we will present a comparative test of these two distros and maybe bring you one step closer to choosing the right one according to your requirements and needs. So, if you're ready, let's get started.
A brief overview of Ubuntu and CentOS
We will start with Ubuntu as one of the most famous and widespread operating systems that are open-source, free and based on Linux. This distro has a fairly long history, more precisely since October 2004. It is important to note that Ubuntu is based on Debian-another Linux distribution. Generally speaking, the main features of Ubuntu are quite frequent new releases, which sometimes leads to system instability. For example, at the time of this writing, Ubuntu 20.04 was released just 52 days ago. Also, Ubuntu is known as a user-friendly operating system, quite easy to use and learn and perhaps most importantly, has a very wide network of developers who provide solid support.
When it comes to CentOS, it's also a Linux distribution that may not be as popular as Ubuntu, but it certainly has great support from developers. It is based on Red Hat Enterprise Linux (RHEL) which is a Linux distribution in itself, but which is significantly more stable in terms of longer support for the released version, has a slower release cycle compared to Ubuntu, and is also free like most other distros.
Main characteristics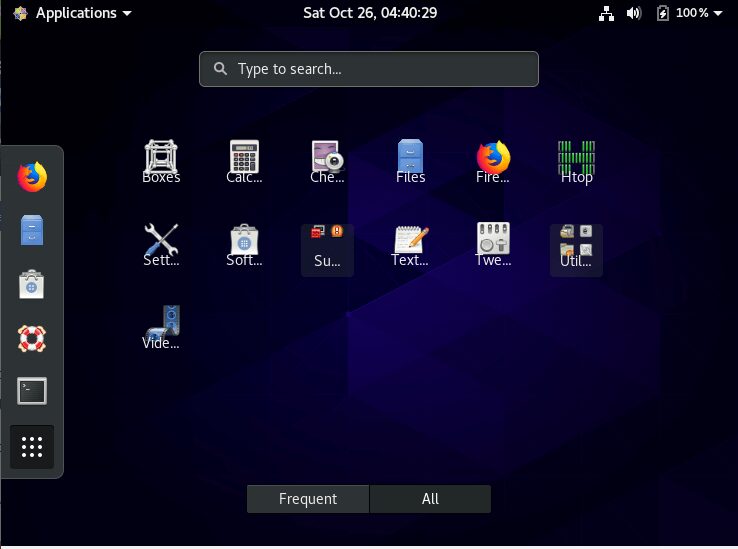 When it comes to the main features, we have mentioned some, but we will also talk about some in more detail below. The point is that after this analysis you can more easily assess whether Ubuntu or CentOS is the right thing for your server network.
1. Reliability
As we said earlier, both systems are quite reliable, however, one of them has to be more and the other one to be less reliable, which is completely logical. In this case, the points go to CentOS primarily because of the slower release cycle. A slightly longer time between the two versions means that the system is more stable and that new changes will not cause any problems. Also, support for released versions of CentOS often lasts longer than for Ubuntu (7-10 years versus 5 years).
When it comes to Ubuntu, we also mentioned earlier that something more frequent regular releases sometimes lead to problems, but that it is all well supported with a wide network of developers. In any case, the long-term security and reliability that CentOS promises is crucial for us at the moment, so in terms of reliability, this distro is definitely ahead of Ubuntu.
2. Ease of use
One of the main things that every user pays a lot of attention to is the ease of use. No one wants to bother with the new system for weeks or maybe months and waste time. If you think this way too, then Ubuntu is definitely the right thing. When it comes to Linux distros, Ubuntu is definitely at the top in terms of ease of use and user-friendliness. Therefore, we can recommend it even to complete beginners or those who migrate from other server OSes.
You simply should not have any problems, but even if something like this happens, there is a wide network of active developers who are ready for support. We must also highlight the large number of available tutorials, online lessons and similar materials available to you.
As for CentOS, things are a bit weaker both in terms of community and in terms of available tutorials. You will probably be able to find the right answers, but you will need a lot more time. Another problem that is crucial in terms of ease of use are the command-line features. If you are not familiar with these things, it can be quite difficult for you to cope as a beginner without proper help. Our recommendation is to use CentOS as an OS server if you have used one of the Linux distros (based on Red Hat architecture) before and are familiar with a lot of things.
3. Software
Simply put, we have a draw situation here. cPanel, as one of the very important items when it comes to web hosting control panels is one of the things that CentOS can offer. If you are a senior user and have the necessary experience, then go ahead, CentOS is great. You can read more about web hosting control panels on Hosting Foundry.
However, when it comes to the number of packages in its repository, Ubuntu has an advantage. While the aforementioned distro has several thousand packages, this is not the case with CentOS.
The final conclusion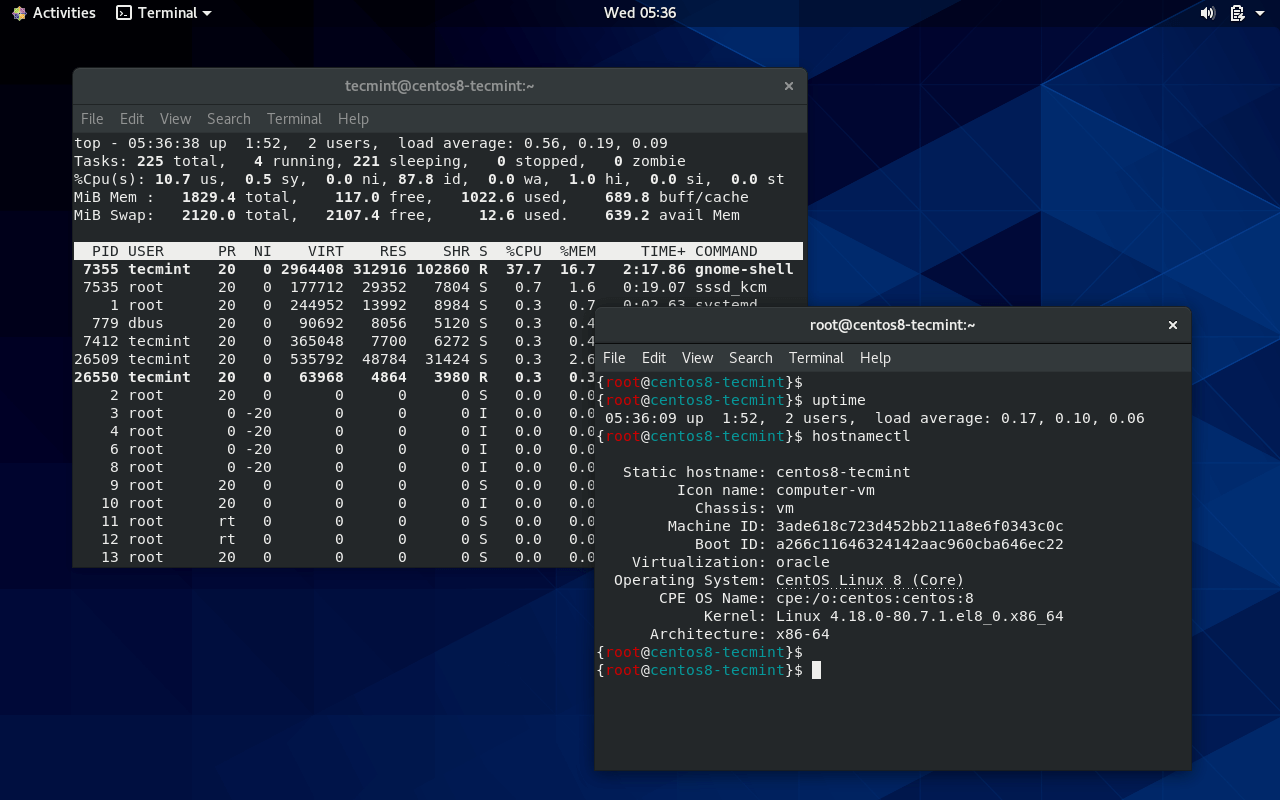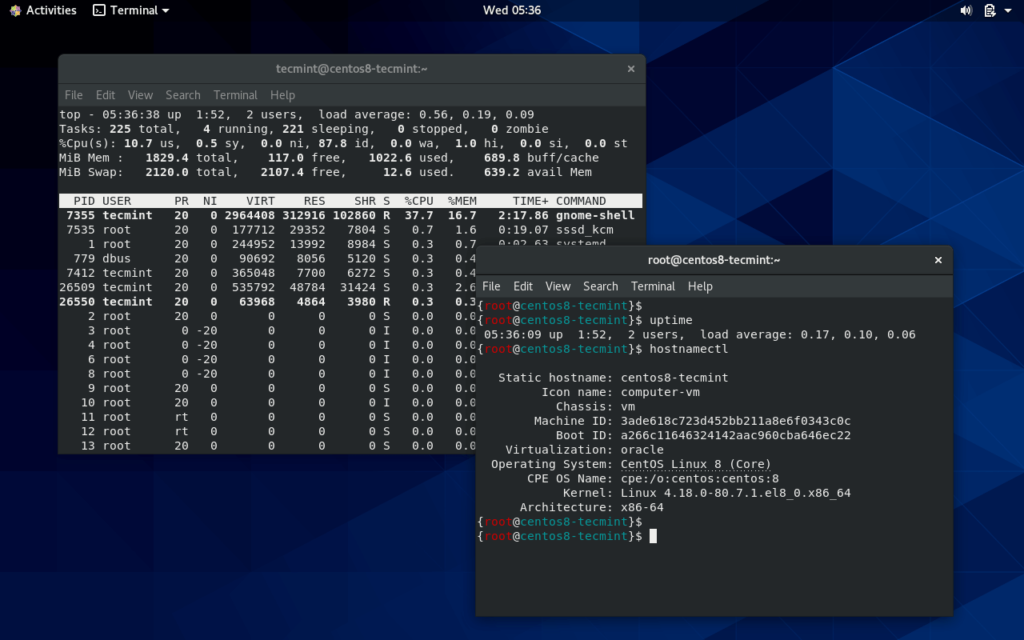 After a comparative test and analysis of some of the most important items that relate primarily to the user experience, we came to the conclusion that there is no particular reason to choose Ubuntu over CentOS, or vice versa. Simply put, both Linux distros have their advantages and disadvantages. Your experience and knowledge of working in Linux server OSes is key here. If you are a beginner, our advice is to go with Ubuntu. Why: bigger community, user-friendliness, lots of knowledge and lessons available online.
As for CentOS, we recommend it to everyone who is a professional, senior user and who focuses on business. Ubuntu is more for those who want to experiment with new technologies. Reasons for CentOS: greater reliability, security, professionalism.