Unlike the trends of packaging products in the past, times have changed dramatically in the package design industry. Professional package designers are now tasked with the responsibility of coming up with creative ideas to meet the demand of companies who want to be considered as environmentally conscientious. As these new trends grow and expand into the mainstream, the competition in this area is also fierce for those who are not transitioning to sustainable packaging. In fact, since Whole Foods is no longer the only top brands carrying this torch high, businesses across the U.S. and abroad can no longer ignore these higher standards. Instead, businesses all over the world are looking for innovative ways to be seen as leaders in the health and wellness movement.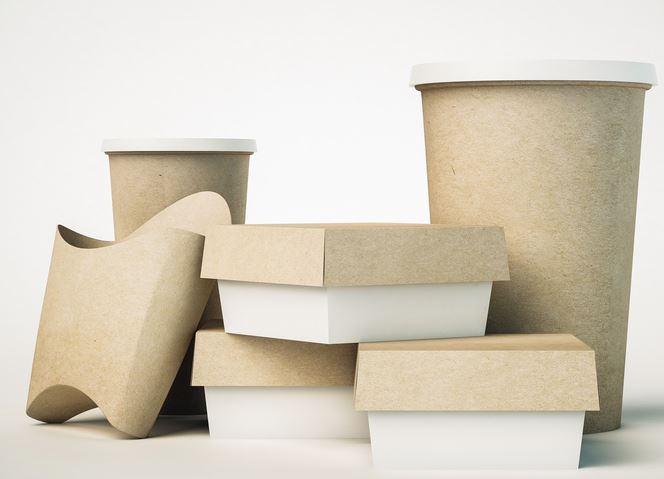 Additionally, as the consumer begins to demand more transparency in this area and is a major player in determining what they want their packaging to consists of, the CPG industry is being completely reshaped in its direction. Therefore, for those of you who are interested in some of the latest and most innovative ideas in this area, here are some best sustainable packaging design ideas that you can review along with some examples and suggestions of eco-friendly materials that can be used in the manufacturing of these types of packaging.
What Characteristics are these Package Designers Looking for?
1. Package designers will need to choose the best optimized usage of materials
To meet the standards required to be a great resource for sustainable packaging ideas, you may need to make sure that you are equipped well with offering the right types of materials. With the most suitable types of materials produced, package designers can optimize these materials in order to offer a perfect combination that consists of the ideal product to packaging ratio. For instance, when a package designer is devising their plans, they must come up with the best size box and the packaging materials that need to be used. Thankfully, there are software tools on the market like the TOPs Pro and Cape systems that can be used to optimal combinations, including those that hold products that have both traditional and odd sizes and shapes. It is also important for the packaging to be intact and durable for the packaged product to arrive at its destination intact. For instance, if you are shipping products from one destination to the next, you can eliminate the need for the traditional bubble wraps by replacing them with some of the latest air cushion rolls. Air cushion rolls are excellent choices for a number of different reasons, including saving the manufacturer that ships storage space. Another alternative for the traditional packaging materials is choosing other types of eco-friendly materials protection options versus using styrofoam, which is known to be very harmful to the environment as a whole. For instance, when you use the more eco-friendly materials to wrap your products in, you will be selecting an option that will not only best for absorbing more shocks but also best for being crack resistant.
2. The composition of materials make a difference in what you should use – Use recyclable and biodegradable materials
When you select the materials for your packaging, they must possess specific qualities. According to this industry, you should be looking for packaging that can be placed in the categories of biodegradable or recyclable. Each of these can be used by package designers to provide their manufacturers with packaging that can be used for many different types of products. For instance, if you are going to be packaging cans of food that need to be removed from a store to the home of individuals, you may want to consider using cardboard as the container for shipping. Usually, a cardboard box that is made of durable materials is often the obvious solution to a packaging design problem.On the other hand, if you want to venture out with another option to store your items in, you may be thinking about using paperboard materials. Paperboard materials are classed as being recyclable so they can be used over and over again by those that need this kind of packaging. Therefore, you may see quite a few things being stored away in paperboard boxes so that they can easily be sent to the next destination and then removed to be used again for other items. In addition to cardboard and paperboard materials, you should not forget the use of materials like plastic. Plastic materials usually fit the needs for a number of different reasons, including plastics that can be reconstituted for different storage and packaging options. Therefore, they can also be made to fit and adapt to other packaging needs very easily.
3. Why not use cornstarch? – It is highly recommended as an eco-friendly material
When a package designer is looking for materials that will have little to no impact on the environment, they may be looking for sustainable materials like corn starch. Corn starch is made up of elements that make it one of the better options for developing packaging ideas because it is biodegradable. Some companies prefer this option since it can be used to package various kinds of foods. Also, if the designer is looking for a packaging solution that can be used multiple times over, it is a material that is safe, durable, and non-toxic. Also, when this kind of packaging product is used in the make-up of certain types of packaging in an industrial setting, it is considered a great viable option because it is 100% compostable. As a general rule, cornstarch is normally on the list as one of the best sustainable materials for food products that need to be stored away and shipped if the need arises.
4. Reduced usage of energy
This industry is looking for all kinds of different ways to produce packaging ideas that are sustainable in numerous ways, including helping to reduce the amount of energy that's used in this production. Stated, manufacturers are looking for sustainable packaging design ideas that will reduce energy consumption and expenses. For instance, for those of you who believe that plastic is considered to be a good energy-saving solution, you are right on point. This is because manufacturers use less energy compared to options like glass, steel, and aluminum. Plastic is lightweight, so it takes less fuel to move it in the shipping process. It is thereby saving energy consumption significantly in the long run. These savings are key to sharing the price reduction between the manufacturer and the consumer too.
 5. Minimalist packaging
Packaging designers have a job that not only entails making the packaging cool for the consumer to admire but also good in saving materials and the reduction of space. Therefore, when these design teams are thinking about going green with their development, they are usually considering the factors that reduce space and materials as one objective. For example, whenever they design packaging for a small item that needs to be boxed up, they do not want to use a huge box to do the job. Instead, their job is to design customized boxes for the items that they are responsible for.
That said, normally, this process involves using a minimalistic packaging approach that saves space, materials, and time in distributing these products from one location to another. For example, the consumers and the manufacturer are often on the same page when they are thinking about the distribution process that involves taking up space in a warehouse, a train, or any other transportation vehicle that is required. Also, when the minimalistic concept is used, it normally sets the company sustainable packaging ideas light years apart from the competition in the same or similar industry.
6. Less Spoilage and Increased usage of Reusable Materials
If you are looking for a packaging solution that will provide users with a design that can be used many times over, companies are usually thinking about poly bags. Polybags are used for a number of essential reasons and purposes that range from taking these bags to the grocery store and supermarkets on a regular basis. Unlike the traditional grocery bags that people throw away, they are designed as sustainable packaging that can be used again whenever the needs arise.
The polybags are not only used by the average consumer, but they are also used as higher quality reusable bags by businesses that have a need to. For instance, it is not uncommon for employees to transport items in this type of packaging when they are transporting items from a vendor to an automobile factory. In either case, this type of packaging is used as a great reusable solution that helps in saving money. Additionally, because consumers and manufacturers are concerned about environmental factors in their areas and across the country, they usually favor the use of reusable materials for beverages like milk, soda, beer, and other common drinks. The main goal and objective for these manufacturers are to create sustainable products that will not be discarded after they have consumed their beverage. Instead, the consumer can keep the container for other purposes. While sustainability may be one of the primary reasons for using this kind of packaging, it is not the only reason why it is a good idea for the manufacturer. For instance, when a customer keeps the bottle to be reused over, this reusable packaging helps to reinforce the company's brand each time that it is used.
7. Eco- Friendly Packaging — Use Naked Can Concept
You may not know that there are so many different ways to approach an eco-friendly packaging solution. Even though there are some methods that may be seen as more creative and innovative than others, many of the most simplistic ideas can be just what is needed for that particular time. For instance, the paint that's used to color the cans with the brand of the manufacturer is something that can be considered as an option and not as a staple. Because the color on these useable cans does have inherent problems that adversely affect the recycling process, the designers had to find a solution that could correct these issues permanently. So, to provide a solution that will solve this packaging redesign problem, the team of packaging designers recommended the naked can concept. By designing the can with a logo and name only on a naked aluminum can, the recycling process could exclude the need using effort and energy to remove the colors.
Distinct, Innovative, Sustainable Packaging Ideas that You Will Love
Manufacturers across the globe are doing their part in making these sustainable packaging solutions meet their needs and preferences. Based on the manufacturer, the country that they conduct business in, there are some companies that look forward to sporting their brand in a new creative and attractive looking sustainable packaging ideas. To name a few very fun and attractive, sustainable packaging ideas, here are just a few that many of these companies are highly product of.
1. Newspaper egg cartons
Thinking out of the box for creative ideas is what many of the packaging designers are tasked with during. Therefore, they are often free to consider ideas that can make a fun and cute statement that many sustainable consumers simply love. For instance, with the ideas that Marian Obando brought to reality, everyone can be introduced to a very cute idea that entails using egg cartons that have been aligned with newspaper to cushion and keep the eggs from breaking, and the exterior of these cartons are made of recycled paper. This idea is cute in conception and very useful for those who need a sustainable solution to protect all of the eggs inside of the carton. You can visit https://www.trendhunter.com/trends/sustainable-duck-eggs-packaging to see this cool example.
2. 2 – in 1 design Sustainable Packaging Ideas – Portable Seat/Brief Case
The ideas for sustainable packaging are endless and very inventive too. In fact, some of these packaging designers are setting the stage for the competition in the industry to become very tough, particularly when they are producing 2-in one designs that can meet dual needs. For instance, if you are interested in buying a portable seat that you can carry with you anywhere you go, you may want to think about making an investment into the Dutch Design Chair. This chair is a very creative idea that allows the manufacturer to meet the need by offering a portable seat that is made of sustainable materials. This design has not only been developed to provide the buyer with a place to sit anywhere but also a flat briefcase that can be carried from one place to the next. Even though it looks like a portable chair only, people like to see and use it because of the easy transition from the chair to a portable briefcase.
3. Reusable Cups -With Replacement Parts
Packaging designers in Korea have had an opportunity to be creative with the cups that they make. While the packaging looks unique and eye-catching, the concept of this design goes so much farther than that. For instance, even though this is a cup that is made up of glass, the user does not have to worry too much if it falls and breaks. Particularly because this eco-friendly design is made up of parts that can be replaced easily if it falls and shatters in a specific section. Simply put, if you break this glass cup, you do not have to purchase another whole cup.
4. Cardboard light bulb holders, Cardboard EyeGlass cases and Hanes Shirts
If a manufacturer is looking for a new packaging design for things that can be placed in cardboard containers, they may be pleased to know that a cardboard container is great for a number of different common products. For instance, some manufacturers are making custom cardboard eyeglass cases that can be easily used over and over again in different forms.
Hanes has also discovered the benefits of using cardboard containers for the products that they manufacture. Therefore, when a consumer goes to their local retail store, the next time that they purchase a t-shirt that has been made by Hanes, they may find that their new t-shirt is in a slim cardboard sleeve.
5. Smart Watches Shipped in Smart Packaging
Manufacturers are not the only ones getting in on the act of designing sustainable light packaging for items that need to be boxed up and sent to consumers, newbies on places like Kickstarter can see the benefits of producing sustainable packaging too. Recently, a Kickstarter project that generated as much as 10 million dollars in investment funds lead to the launching of the Pebble smartwatch packaging as it was shipped to the consumer via a unique smart packaging solution.
6. Add a little Nature to Your Office — Grow Grass
Adding a touch of green in an office can be appreciated in virtually any office setting. Especially for those of you who tend to like that outdoorsy feel. For instance, the manufacturer of Grass' squares has designed this product to give the office a piece of earth. This grass grows with the use of minimalistic packaging design.
Conclusion
Packaging designers and individuals alike are looking for different innovative ways to create the best sustainable packaging possible. Since this kind of packaging is great for generating simple, minimalist solutions that can save significant amounts of money, the push for promoting eco-friendly designs are on.
From using cornstarch as an eco-friendly material to saving money by shipping lightweight packaging like plastic instead of aluminum, consumers and manufacturers are helping to promote a never-ending chain of awesome sustainable packaging ideas. Though the original intent of going green is usually seen as protecting the future of the environment, many of these ideas are helping to save on a wide range of different expenses, including reducing shipping and the associated fuel cost.