Microsoft 365 has been a giant in the office productivity software industry for years. It still dominates the market, holding 48.08% of the market share.
Google Workspace is close behind at 46.44%, and the race could still go either way. When you select a productivity suite for your business, it's probably going to be one of the two leaders who choose.
So what can you expect from Microsoft 365 and Google Workspace and which is best for your business?
Pricing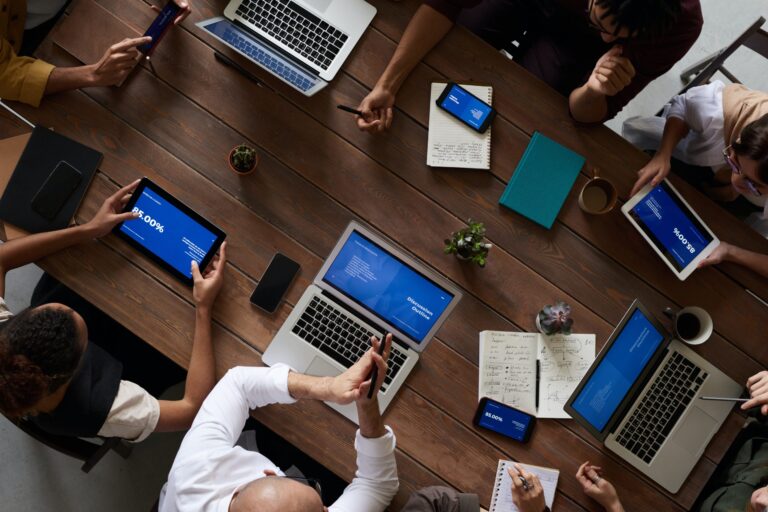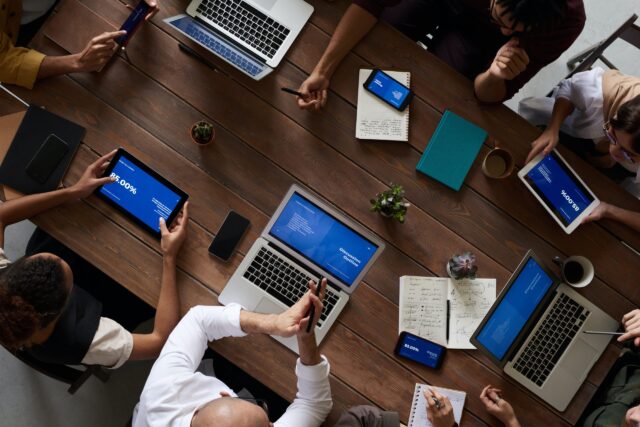 Businesses on a budget may use the price point as a deciding factor. But comparing the compatibility of each service with your business goals should really be your main priority.
That said, if you only need the generalized tools offered in productivity suites, Google Workspaces' Business Standard is slightly lower in cost per user. This comes in at £9.20 per user per month. However, for the first year, Google offers a reduced price of £8.28 for 20 users.
The Microsoft 365 equivalent – Microsoft 365 Business Standard – comes in at a near identical price of £9.40 per user per month with the option to try free for one month. But after that you have to pay an annual subscription. If you run a nonprofit organization that qualifies for Microsoft charity status, then you can get Microsoft 365 Business Basic, which allows 300 users to use the platform for free.
Applications and Features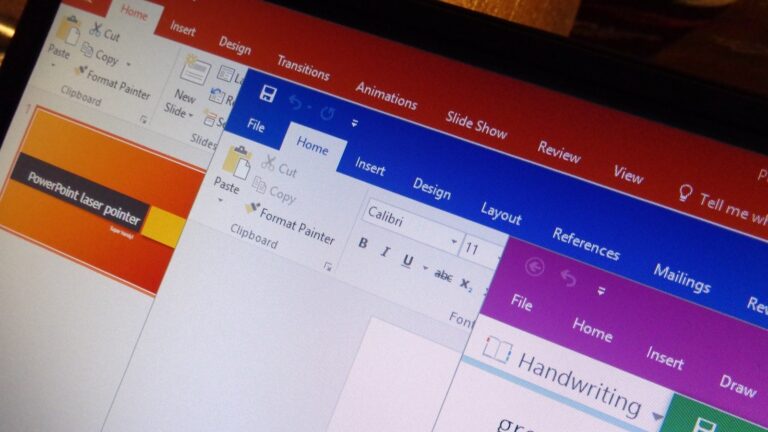 With the pricing being very similar, businesses will need to primarily consider which applications and features they prefer to make their decision.
Microsoft 365 comes with a raft of productivity applications, including icons such as Microsoft Word, Powerpoint, and Excel. Furthermore, you will gain access to calling on Microsoft Teams, file sharing via SharePoint, cloud storage with OneDrive, and email via Outlook.
In addition, there are masses of third-party applications that can be integrated into your productivity suite so all your workers' functions can occur seamlessly.
Google Workspace's features are very similar, including all of their rival applications to Microsoft's offerings. These include Gmail, Meet, Drive, Docs, Sheets, Slides, and many more that allow for seamless real-time collaboration. Google Workspace also offers similar third-party application integrations.
It is clear that these features are fairly similar once again, and it is up to each business to decide which suite of applications they prefer and which are most suited to their specific needs.
Storage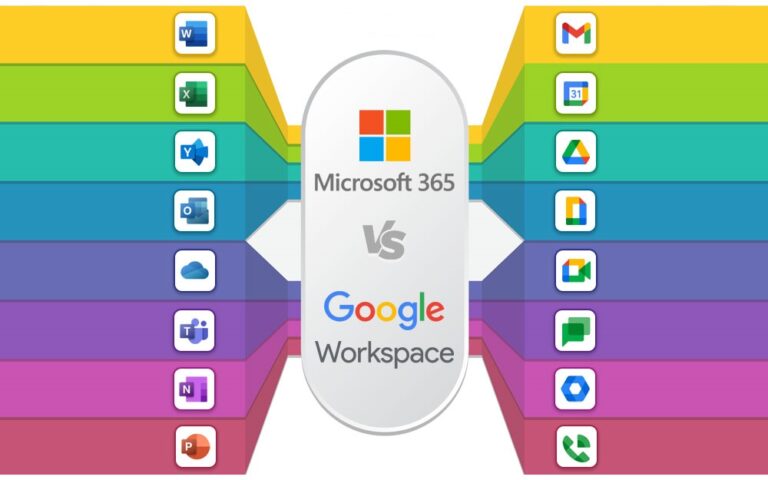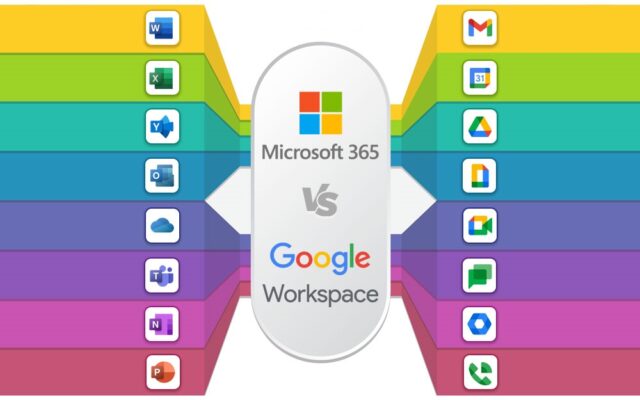 Another key metric to consider is the storage that each productivity suite offers within its standard package. This is because when workers go over the allowed storage, you will need to buy more for them or escalate their account to a higher tier at additional cost. This will be an especially large issue if your business is data intensive.
Data storage is unlikely to become an issue for Microsoft 365 users. All business plans include a minimum of 1TB of storage.
Google Workspace has far less generous storage for users of their cheapest "Business Starter" platform. The 30GB offered per user is sure to run out very quickly. However, the "Business Standard" plan that most businesses will opt for offers a very generous 2TB per user.
Making your Decision
As we have seen, the margins between Microsoft 365 and Google Workspace are very narrow. For their standard plans, both offer similar pricing and storage. The main difference comes with the applications, so most businesses will make their decision based on personal preference between Microsoft and Google.