The electric vehicle market has paved the way for a cleaner zero emissions method to transport passengers and cargo across city roads. While electric heavy-duty transport trucks are still in their development phases and yet to be brought to the mainstream, electric passenger vehicles are readily being adopted across North America as the go-to way to transport passengers in and around cities. This article will explore the best electric cars for taxi businesses.
Electric vehicles are proven to cost less to maintain because many of the parts that cause breakdowns in traditional gasoline-powered cars are due to the emissions technology. Emissions technologies on your traditional vehicle include parts such as SCR, exhaust gas re-circulation valve, catalytic converter, and diesel particulate filter.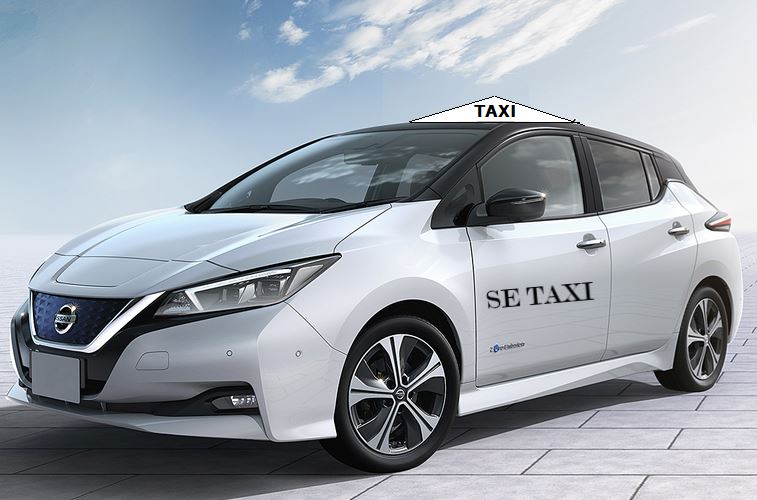 There are many options to consider with manufacturers all pushing toward better mileage and economical solutions for passenger transportation. There are plug-in hybrid electric vehicles (PHEV) such as the Toyota Prius and Chevrolet Volt, but there are also fully electric vehicles which we will discuss in this article. The intention is to promote the use of electric vehicles for business use.
To succeed in this endeavor, you will need an electric taxi business plan with which we have outlined the considerations below:
Buying Considerations
There are some buying considerations one must consider when selecting the right electric vehicle. They are:
Range
The range that an electric vehicle can travel based on a full charge will matter greatly to the taxi operator.
Furthermore, if there is a DC charging option, it can help mitigate some of the effects of slow charging because, with a direct current, you can get a full charge within about 40 minutes. If your vehicle is driving for 16 hours per day with an average distance of 45 kilometres per hour, your vehicle will travel a total of 800 kilometres. Currently, the per-distance rates for taxi services set by individual jurisdictions are around $1.60/mile or $2 per kilometre. If your taxi is occupied for 60% of its total kilometres traveled, it will generate about $960 per 24-hour period. Now the range of the vehicle is 360 kilometres for a full charge which takes 9.5 hours.
The taxi operates from 6AM to 2PM and charges for 1 hour at a direct current charging facility. The cost of charging at this station is 35 cents per kilowatt for a total of $21. This provides an additional range of 350 kilometres, and following this, the next shift begins from 3PM-11PM. After the shift ends, the taxi is left to charge at a 240V EV charging station which you should own so the total cost of the electricity will run you about $7.5 for a full charge. As a result, the total cost for electricity is 28.50 per day. The driver's pay is $14 per hour and the total labour cost for the day is $224. As a result, the total operating profit per day equals $960-252.50 = $707.50. You can also increase profits by driving the taxi yourself, but you will need a chauffeur's permit from your local police department.
Cost of Electricity
The cost of electricity varies by state and province. In most jurisdictions, it costs about 15 cents per KwH, and it takes about 30 kilowatts to charge an electric vehicle on average. This amounts to $4.5 per charge which should be enough for a taxi shift. The fuel cost for even the most economical hybrid vehicles can cost up to 10 times the charge value of an electric vehicle. The DC charging stations operated most commonly by ChargePoint vary in charging costs because they are usually specific to the franchise operator or jurisdiction.
Financing Cost
If you are opting for financing on your purchase, you should know that the APR percentage will have a significant effect on the installment payments. We advise you look for a rate of between 4-5 % because anything above that will not be worth your time or money. My ideal rate has been 3.99% over a 72-month term.
Another key thing to keep in mind is the cost of insurance. Usually, it will cost twice as much as your personal car insurance policy to ensure your taxi. Reports from some jurisdictions indicate insurance costs of up to $25,000 per year.
You also need to consider the costs associated with taxi meters, signs, and decals. You won't likely need financing for these items, but they are still costs needed to be considered.
Good Vehicle Choices for an Electric Cab Business
The Toyota Prius is a hybrid vehicle that struck our attention when evaluating the best electric taxi vehicle. It has become a very common choice for taxi companies because it provides the functionality of a plug-in electric car and a great fuel economy for gasoline power. However, it is still reliant on fossil fuels, so it does not make the cut for the best electric taxi. Instead, we used the size, shape, functionality, and performance as a model to select the best vehicle for the job.
Nissan Leaf
The Nissan Leaf is very similar in appearance to the Toyota Prius. They are both classed as a compact car (not a sub-compact). As a result, there is ample storage space for the passenger's luggage and cargo. There is also a comfortable and roomy seating arrangement for up to 5 occupants. The 2019 Nissan Leaf is expected to provide 40 percent greater range than the previous generation models. This results in a 40 kWh battery that can travel up to 240 kilometres on a full charge.
There are some great safety features such as emergency braking, pedestrian detection, lane intervention, pro-pilot assist, blind spot warning, and around-view mirror. Level 2 Charging stations are abundantly available in most areas, but DC Quick Charge Stations may not yet be as widespread in your locality. 1 hour of charging at a level 2 station yields a 15 percent charge. The vehicle is available in Pearl White, Jade Frost, Gun Metallic, Deep Blue Pearl, Scarlet Ember, and Super Black color variations.
Chevy Bolt EV
When Chevrolet announced a 238-mile range for their BOLT EV, everyone summoned it a game-changer, and it's difficult to dispute the point 238 miles is enough to get the work done and sizeable enough for any situation other than some severe long-distance driving, but that's only if it does exactly what it says it does. With $43,000 you can get into a Bolt EV, and you're going to get xenon headlights and LED running lights.
The Chevrolet Bolt or Bolt EV is an all-electric vehicle that was in some regards designed to compete with the all-high range of the Tesla Model 3. Chevrolet advertises about 380 kilometres of range, but we really expect around 320 in a terrain-heavy area. One of the main concerns we have with the Bolt EV is the storage and room-space. The Bolt EV is classified as a sub-compact car compared to the compact-segment that we like to endorse for the taxi transport business.
You'll get keyless entry and ignition and auto climate control Plus a 10.2-inch touchscreen which operates a special version of Chevy MyLink. It also comes with Android auto and apple car play which is very necessary because there is no navigation available otherwise, but the cool part is the energy phases here so you can see exactly how much energy you've used.
Now there aren't a lot of options for the LT, but you can deck it out with the $555 comfort and convenience package for an auto-dimming rear-view heated front seats and a leather-wrapped heated steering wheel. And that's required to add the $495 driver confidence package that gets you the blind spot monitoring with rear cross traffic and rear parking sensors.
Conclusion
A lot of people have mentioned to me that the Tesla Model X makes for a good electric cab. However, the MSRP that it attaches to itself is simply too high. The price point simply does not justify the period it would take to get a return on investment. The electric taxi business is an emerging market, and many individuals and companies can take advantage of this unique industry.